Why partner with DHR Health Institute for Research & Development for clinical research?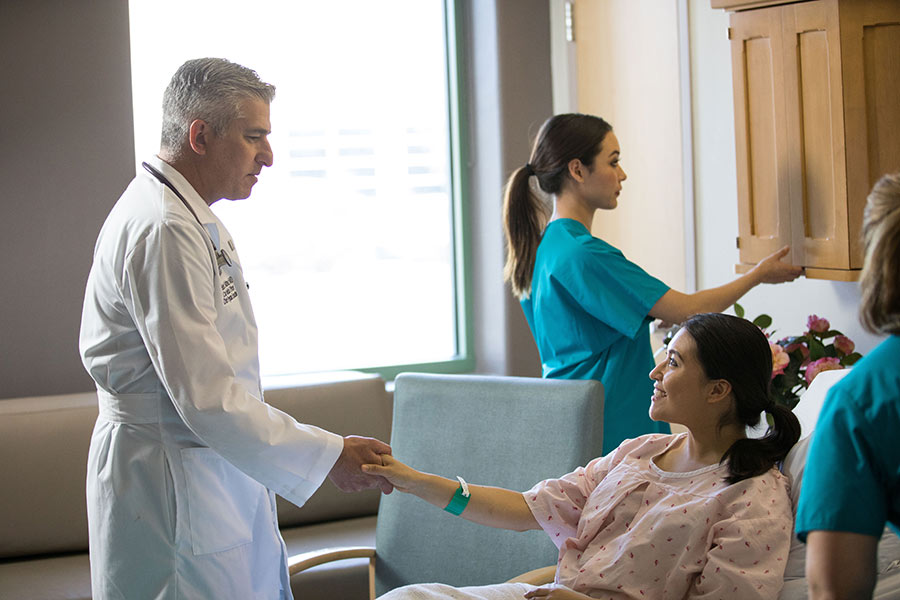 We, at DHR Health Institute for Research & Development recognized that an industry-wide, collaborative effort was needed to provide the latest and most promising treatments to our patients in the Rio Grande Valley. Our patient population suffers from key chronic illnesses including Diabetes, Obesity, Cardiovascular Diseases, Non-alcoholic Fatty Liver Disease, Cancers and others.
Since its inception, the DHR Health Institute for Research & Development has successfully enrolled hundreds of patients in clinical research studies across several therapeutic areas and continues to seek productive collaborations with key thought leaders in both industry and academic research settings. The increase in patient enrollment is testament to our commitment to increasing participation of the Latino community in clinical trials, both interventional and non-interventional.
Our clinical trial unit (CTU) is staffed by highly qualified study coordinators with vast experience in this arena of clinical research. We deliver high quality data to our partners and consistently maintain the safety of all our clinical trial participants.
Our focus is on the three following milestones to ensure that we are valuable to our partners: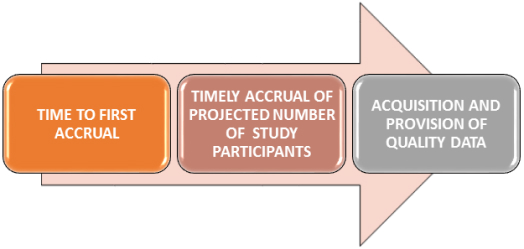 Why select our site to conduct your clinical trial?
Clinical Trial Support (CTU)
Our CTU has the capabilities to successfully support the following range of clinical trials:
Our physician investigators have vast experience in the following areas of clinical research:
Other Support and Ancillary Services:
Patient Demographics And Disease Burden
PHR11, Texas Public Health Region 11; Data obtained from the Center for Disease Control, 2016.
PHR11, Texas Public Health Region 11; Data obtained from the Center for Disease Control, 2016.
DHR HEALTH
DHR Health (DHR) is a 500+ bed physician-owned health system that offers some of the most comprehensive medical care on the U.S. Southern Border. Over 670 physicians and more than 1,800 nursing professionals dedicate themselves to offering a full continuum of care in over 70 different sub-specialties, from general acute care services and graduate medical education to individually tailored wellness and preventative health programs.
DHR was founded in 1997 to help the now 1.2 million residents in our region resolve limited health care access challenges in a community that lacked public and county hospitals. Today, DHR is working to forge a new integrated health care delivery model that incorporates patient navigation electronic medical records, population-based care, and superior quality and efficiency to meet every patient's health needs.
Facilities
DHR Health
DHR Health Rehabilitation Hospital
DHR Health Advanced Care Center
Level III Neonatal Intensive Care Unit
DHR Health Women's Hospital
DHR Health Behavioral Hospital
Level III Advanced Trauma Care
Hospital Type
Acute, Critical Access and Teaching
Number of Beds
Main: 235
Women's: 151
Rehabilitation: 87
Behavioral: 46
Total Beds: 519
Inpatient Visits
Main: 35,426
Emergency Room Visits
Main: 38,454
Urgent Care: 4,299
Emergency Room Level
Level III Trauma Center
Outpatient Visits
390,670
Nonprofit/For-profit
For-profit
Owned by
DHR Health
Executive Leadership
CEO: Manish Singh, MD
President: Susan Turley
CFO: Harvey Torres
CIO: James Crouch
Clinical Leadership
CMO: Robert D. Martinez, MD
CNO: Norma Teran, DNP, MBA, RN
Clinical Services Offered/Service Lines
| | | |
| --- | --- | --- |
| Bariatrics | Pediatric Bariatric Surgery | Behavioral Health |
| Cardiology | Pediatric Cardiology | Cardiothoracic Surgery |
| Cardiovascular Surgery | Ear, Nose and Throat Surgery | Emergency Services |
| Pediatric Emergency Services | Endocrinology | Pediatric and Adolescent Endocrinology |
| Endovascular Surgical Neuroradiology | Gastroenterology | Pediatric Gastroenterology |
| Kidney Transplant Services | Liver and Pancreatic Transplant Services | Maternal Fetal Medicine |
| Pediatric and Adult Neurosurgery | Neurology | Orthopedic Surgery |
| Pediatric Orthopedic Surgery | Orthopedic Trauma Surgery | Rheumatology |
| Sports Medicine/Sports Therapy | Urgent Care | Urologic Oncology |
| Urology | Pediatric Urology | Vision Care |
Medical Staff:
Total number of physicians:
DHR Health partners with over 670 physicians.
Employed: 143
Residents: 98
Allied Health: 230
Key Accomplishments and Accreditations
American Heart Association/American Stroke Association
Advanced Primary Stroke Center
Get With the Guidelines Heart Failure Gold Plus Quality Achievement Award
Get With the Guidelines Stroke Gold Plus Quality Achievement Award
American College of Cardiology
Heart Failure Accreditation
Chest Pain Center Accreditation
The Joint Commission
Advanced Inpatient Diabetes Certification
Total Hip and Knee Certification
Pediatric Asthma Certification
Perinatal Certification
Commission on Cancer
Accredited by the American College of Surgeons Commission on Cancer
National Accreditation Program for Breast Centers
Breast Center of Excellence
Commission on Accreditation of Rehabilitation Facilities
THE RENAISSANCE MEDICAL FOUNDATION
In 2011, the Renaissance Medical Foundation (RMF) was created at DHR Health to help fill in the gaps of specialty medical services available in the Rio Grande Valley.
Since inception, the RMF has established 37 primary and specialty service lines, including gastroenterology, neuroscience, bariatrics, urology and endocrinology, among many others.
The unique specialty services that the RMF offers range from Starr County, throughout Hidalgo County, and into Cameron County (red dots indicate future location of specialty clinics).

REACHNET
DHR Health Institute for Research & Development has partnered with REACHNet, a partnership of health systems, academic centers, and public health organizations that constitutes an innovative data network for conducting efficient, multi-site research (https://reachnet.org/researchers).
Through this partnership we will be facilitating patient-centered clinical and health outcomes research.
Organized under the tutelage of Louisiana Public health Institute and funded by PCORI, other members of this consortium include:
Partners In Education & Research
The Partners in Innovation, Education and Research Consortium (PIER Consortium™) is a collaborative network of health systems offering an entrepreneurial approach to clinical research.
The focus is to streamline the clinical research process, accelerate clinical trials, and facilitate the sharing of innovative ideas across the consortium. PIER's unique infrastructure leverages the services, expertise and scientific leadership from each member to improve the lives of our patients and communities.
DHR Health Institute for Research & Development is an Associate Member of PIER and is engaged in bringing cutting edge clinical trials to the Rio Grande Valley.
The other members of PIER are:
VANDERBILT UNIVERSITY MEDICAL CENTER
C3FIT – AN INTEGRATED POST-STROKE PRACTICE UNIT MODEL
Stroke is a serious and debilitating disorder with very high morbidity and mortality.
Stroke is the fifth leading cause of death for Americans; kills about 140,000 Americans each year.
Someone in the United States has a stroke every 40 seconds and every 4 minutes someone dies of stroke.
The recurrence of stroke in patients who previously had a stroke is about 1:4 and it costs the United States estimated $34 billion each year.
Though stroke rates have declined for decades among all races/ethnicities – Hispanics, however, have seen an increase in death rates due to stroke since 2013.
To learn more about Stroke, please visit this website: https://www.cdc.gov/stroke/facts.htm
To transform post-stroke care of patients in the Rio Grande Valley, DHR Health Institute for Research & Development has partnered with 17 other Tier I institutions nation-wide, to participate in the development and re-engineering of post-stroke care in the community. 
The consortium is led by Vanderbilt University and has the following institutions as participating sites:
To learn more about this Federally funded trial, please visit this website: https://c3fit.dialogedu.com/c3fit-partner-site/ or contact the relevant staff in DHR Health Institute for Research & Development.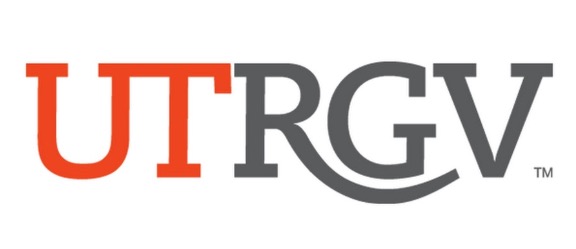 UTRGV
UTRGV is a public research university in the University of Texas System. UTRGV has multiple campuses in the Rio Grande Valley region of Texas; founded in 2013, it entered into full operation in 2015 after the consolidation of the University of Texas at Brownsville/Texas Southmost College, the University of Texas-Pan American and the UT Regional Academic Health Center – Harlingen.
DHR Health Institute for Research & Development has strong research partnership with UTRGV and its School of Medicine. The two institutions are working very closely in many areas of basic, translational and clinical research.
DHR Health System – our major research affiliate, is a clinical training site for medical students, residents and fellows of UTRGV School of Medicine. As such, many faculty, students, residents and fellows are involved in clinical research under the auspices of the DHR Health Institute for Research & Development.
WIRB-COPERNICUS GROUP (WCG)
WCG is the joining of two revolutionary companies (Western Institutional Review Board and Copernicus Group) with a common goal to provide the researchers who perform clinical trials with the highest quality of services to accelerate the scientific advancement of human health, while ensuring that the risks of progress never outweigh the value of human life. WCG strives to speed study start-up, reduce cost, improve data quality, and ensure compliance of research projects.
Our affiliation with WCG will ensure that all regulatory and compliance standards are met when conducting clinical trials. DHR Health Institute for Research and Development will benefit from the world's largest Institutional Review Board-Institutional Biosafety Committee network with oversight of more than 200,000 protocols covering virtually every therapeutic indication and help provide our organization with modernizing and digitizing the IRB processes, and making our IRB office more efficient. WCG will also help us engage and access some of the world's best clinical trials and simplify the management of our entire clinical research portfolio by linking study status, patient enrollment, calendars, budgets, electronic data capture and more.
To learn more about WCG, please visit this website: http://wcgclinical.com/ 
COVANCE RESEARCH ORGANIZATION
Covance is a global contract research organization. Contract research organizations (CROs) provide clinical trial management and other research support services for the pharmaceutical, biotechnology, medical device industries and also serve government institutions, foundations, and universities.
In the changing economy, pharmaceutical companies are increasingly looking to outsource critical functions, including manufacturing and research. More and more of the major corporations are using CROs to lead clinical trials and develop new medications.
Covance manages almost all aspects of a clinical trial, from site selection and patient enrollment through final regulatory approval from the Food and Drug Administration and European Medicines Agency.
Covance has partnered with the leading pharmaceutical companies that have developed some of the world's cutting edge new medications. Partnering with Covance will allow DHR Health Institute for Research & Development to give our patients access to these innovative clinical trial and front-line medications.
PINNACLE CLINICAL RESEARCH
Lead by Dr. Stephen Harrison, a world-renowned leader in liver diseases, Pinnacle Clinical Research is dedicated to conducting late phase clinical trials in the areas of Hepatology and Gastroenterology, with a special focus on fatty liver disease. With the high incidence of fatty liver in the Rio Grande Valley, this exclusive partnership between DHR Health Institute for Research & Development and Pinnacle Clinical Research will be extremely valuable for our community. Clinical trials are conducted in the following areas:
Non-alcoholic fatty liver disease
Hepatitis B and C
Primary biliary cholangitis (PBC)
Primary sclerosis cholangitis (PSC)
Portal hypertension
Ulcerative colitis
Crohn's disease
Gastroparesis
TRINETX
TriNEtX is a global health research network that optimizes clinical research; provides real-time access to longitudinal clinical data with state-of-the-art analytics.